Swiss Screw Cnc & Cnc
Lathes W/ Live Tools
When You Need Parts to Come Off the Machine Complete

Swiss Screw Cnc & Cnc
Lathes W/ Live Tools
When You Need Parts to Come Off the Machine Complete
Explore CNC Machine Shop
In Costa Mesa, California
Vending Security Products (VSP) is the best CNC machine shop in Orange County. We create and supply all types of Swiss CNC Machine products for a variety of applications. VSP has over 30+ years of experience creating custom CNC machined parts for a diverse assortment of applications. We strive to deliver premium quality products for affordable prices. Vending Security Products is located in Costa Mesa, but we offer our exceptional CNC manufacturing services in Orange County and throughout the United States.
Our ultimate priority is to cater to our customers' security necessities and desires. We are innovators in manufacturing metal and plastic parts in custom shapes, sizes, and lengths. With our state-of-the-art CNC machining equipment, there is no job too small or complicated for us to handle.
Our highly knowledgeable and experienced security experts understand the ins and outs of creating Swiss CNC machined products. Our manufacturer services and products are unmatchable! For premium CNC manufacturing services, contact Vending Security Products.

VSP offers exceptional and reliable Swiss CNC machining services for all products in a wide variety of metals and sizes.

Our ultimate priority is to cater our capabilities to suit our customers' necessities and desires for product development.

All of our products are made with exceptional quality and precision. From plastics to metals, VSP works with all types of materials.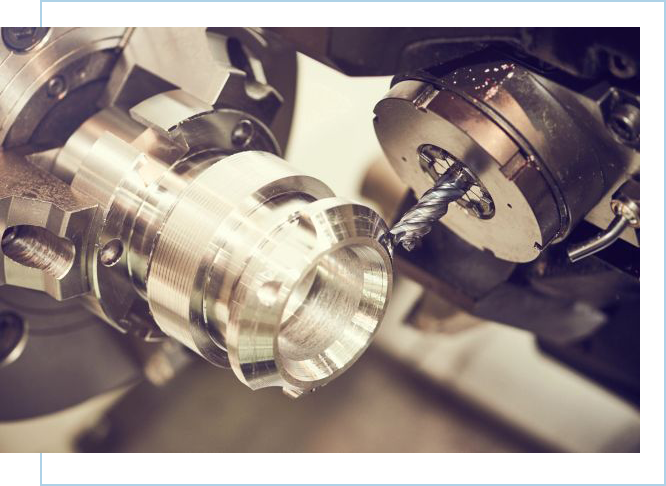 Metal & Plastic Parts Manufacturing
Micromachining capabilities

High-quality assurance standards

All types of metals and plastic

Custom shapes, sizes, and lengths